Simple, elegant jewellery

Designed and made in Sheffield UK
Welcome to My Handmade Jewellery and thank you for visiting us.
We are a family-run business specialising in the design and manufacture of gemstone and precious metal jewellery at our workshop in Sheffield.
I have been making jewellery for over 40 years and run courses for newcomers to the industry.
The stones we use in our jewellery are often unusual and have unique qualities, such as the shimmering Blue John fluorite from Derbyshire, and the beautiful and much prized Jet from Whitby.
We cut each stone specifically for each individual item of jewellery - no two pieces are the same. By hand-selecting the stone and matching it to a design, we aim to create jewellery that will delight its owners for many years to come.
We offer ring sizing free of charge and a personal engraving service.
If you are interested in joining our growing list of retailers across the country selling our jewellery, please see our wholesale page.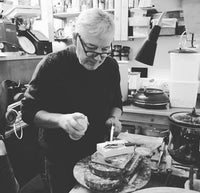 Testimonials
I just wanted to say how much I love my fluorite ring bought in your John Lewis shop on Sunday. I'm wearing my stunning ring and I've had many comments already.

Joanne
Lovely piece of jewellery. Excellently made, very happy and great service.

Jane Marshall
I absolutely love this pendant! Really beautifully made, arrived fast and nicely packaged too! I am a very pleased customer :)

Tammie
I bought this ring as a replacement for a much loved one that I had lost. It's obvious that My Handmade Jewellery really care about what they do. Thank you so much!

Sharif
About our Stones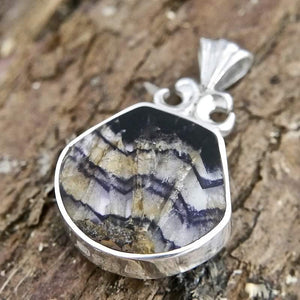 Blue John
Blue John (also known as Derbyshire Spar) is a semi-precious mineral, a form of fluorite with bands of a purple-blue or yellowish colour. In the UK it is found only at Blue John Cavern and Treak Cliff Cavern at Castleton in Derbyshire. During the 19th century, it was mined for its ornamental value, and mining continues on a small scale.
Our Blue John Collection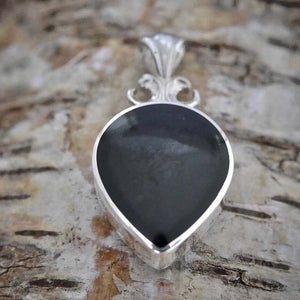 Whitby Jet
Jet Stone is an organic rock made from woody material which is fossilised over millions of years. The Jet from Whitby is highly prized for its deep black and mesmerising silky sheen.
Our Jet Collection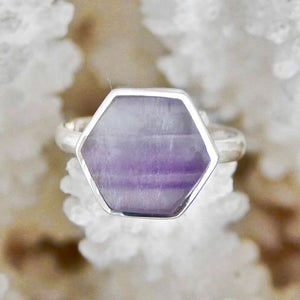 Rainbow Fluorite
Rainbow Fluorite exhibits a combination of colours inherent in Fluorite crystals, such as purple, blue, green, clear and yellow and, as such, it blends all of the properties of each colour. Fluorite is a highly protective and stabilising stone, useful for grounding and harmonising spiritual energy.
Our Fluorite Collection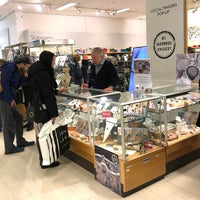 Latest News
Thank you to everyone who came to see us at John Lewis!
At the end of 2019 we had our first pop-up shop in John Lewis, Sheffield. It was a wonderful experience for us and we enjoyed meeting lots of new customers and showcasing our jewellery within this prestigious department store.
We'd like to thank the John Lewis team for their great support and enthusiasm during our time in Sheffield, and we look forward to working with them again soon. Watch this space!